Streaming an all-day conference with Fashion & Tech's finest.
For the second year, BLive worked with FTF & Karen Harvey Consulting to create a simple and powerful digital experience for the event. We focused on providing value to the audience as well as to the high profile panelists that make the event unmissable.
Full Event Lifecycle
This all-day event consisted of an 11 hour live stream of each speaker, panelist, interview & presentation.
BLive built an event specific microsite to showcase the main live stream, as well as the day's schedule, social media feed, event info and easy sharing & embed codes to extend the event's reach.
The site focused on live video during the day, switching automatically to VOD replay once the event had ended. This allowed users to view & share segments from the day - before the event was complete.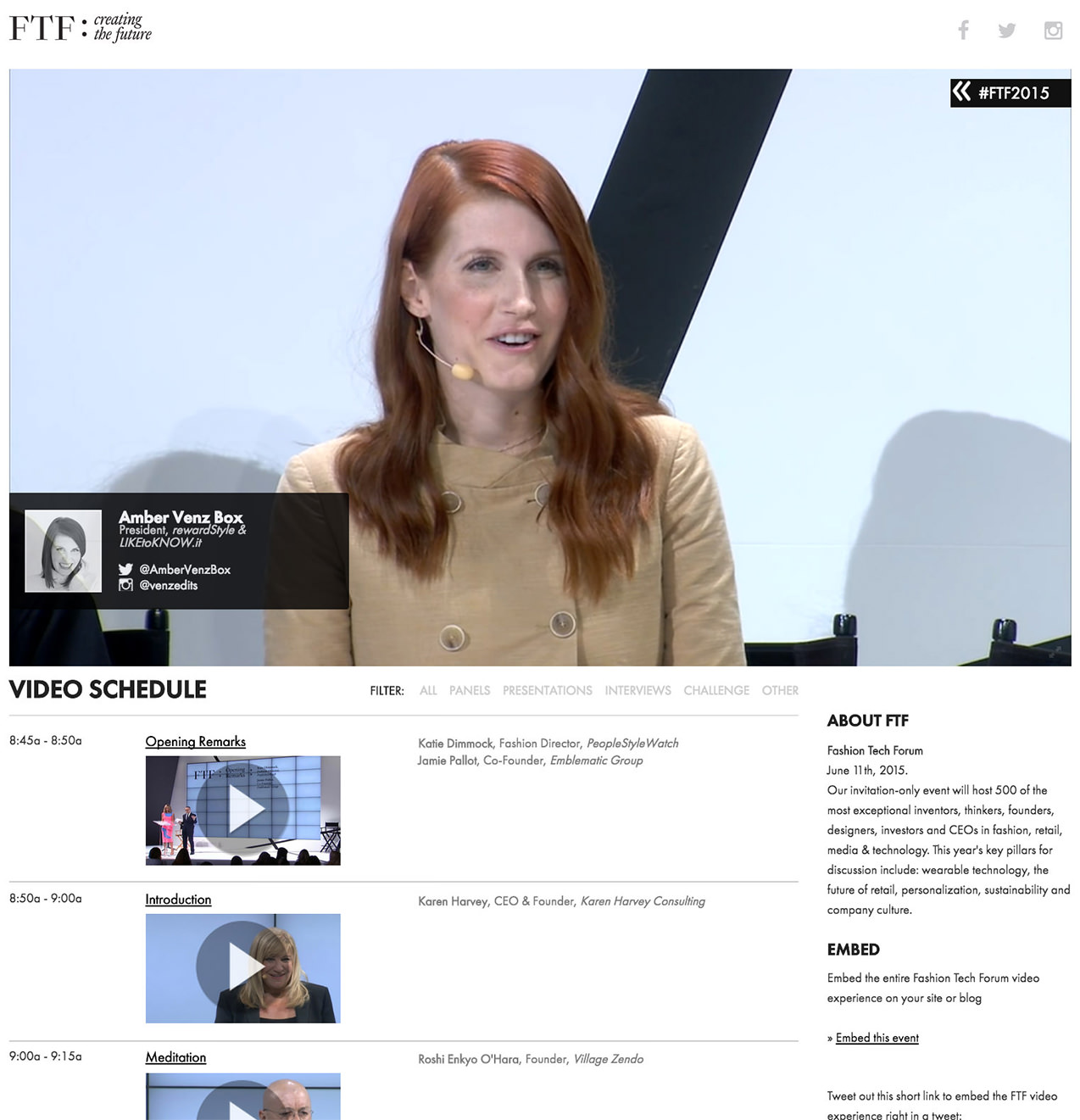 Panelist Identification
FTF utilized our Call-to-Action widget to display panelist information live as the event unfolded. This provides added value over in-video graphics, which are not clickable. Instead, info about the panelist and links to the social media pages are directly actionable by the viewer. FTF recieved reports on click-thru rates for each panelist following the event.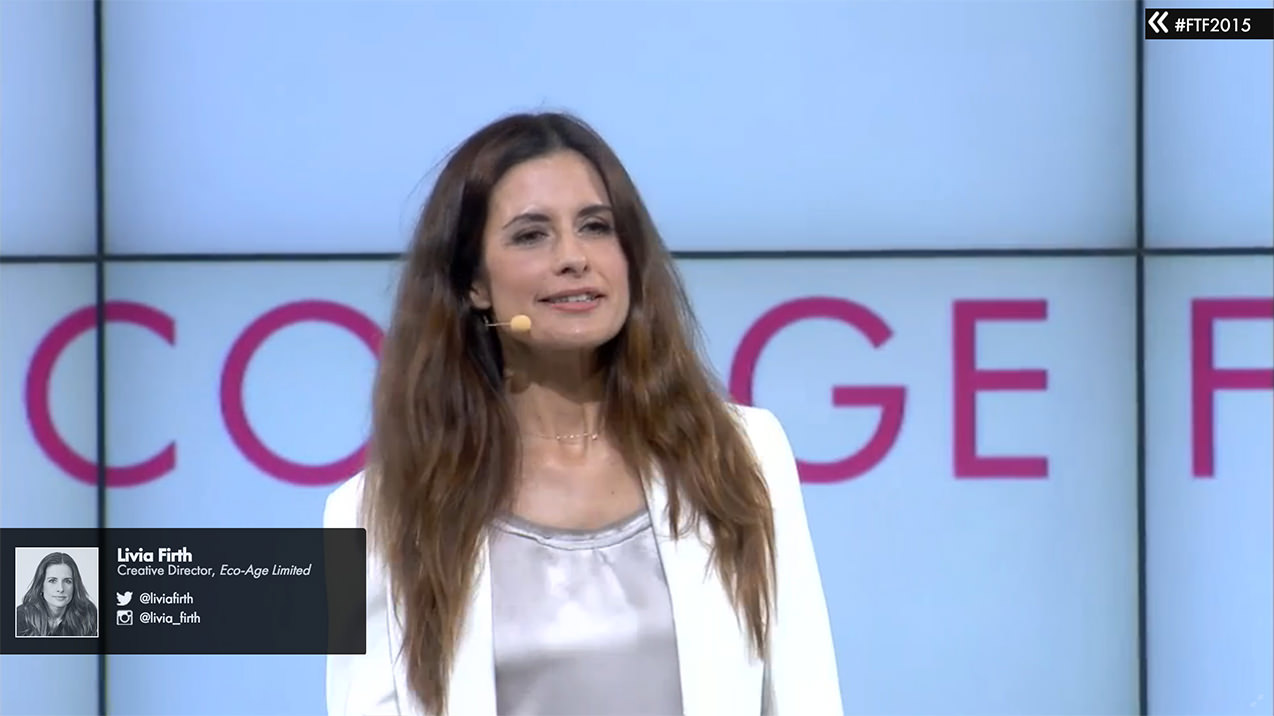 Cut downs & shareable on the fly
As each section of the event concluded we used our cloud-clip workflow to create VOD cutdowns of the segment. This made each segment available immediately for the audience & panelists to view & share, rather than waiting for the entire day to conclude.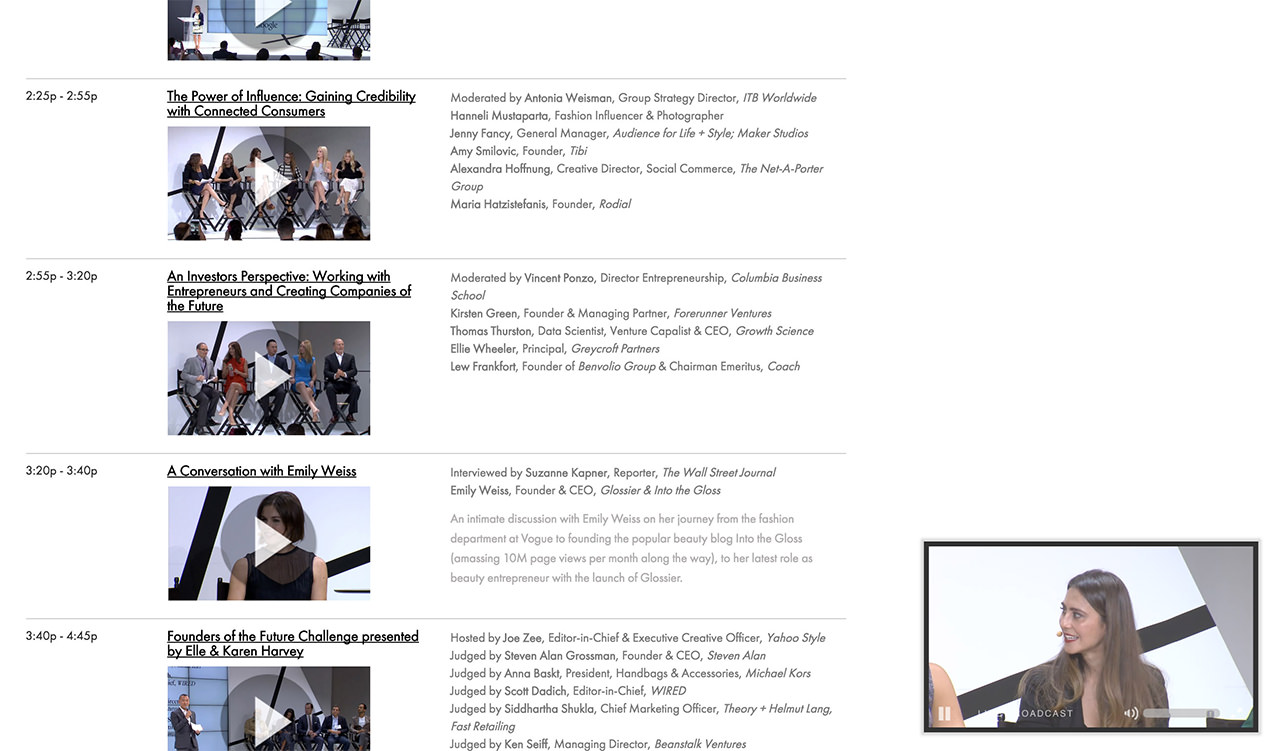 Always Responsive
Every phase of the event, from the lead up, through the live show into video on demand - is always built responsively so it works well on mobile, tablets & desktops.