Michael Kors Fall 2015 Runway NYFW
The Michael Kors team tapped BLive again for their full end-to-end digital runway experience.
The experience started from a dynamic pre-show state to build excitement, through live video with social buzz and on into video on-demand with an expanded texture & looks gallery.
Ready the spotlights
A countdown clock and subtle background animation enhanced the lead up to the event.
The countdown clock at right has been re-set to display the effect
Simple syndication
The whole experience lived in BLive's one-line embed code, allowing blogs & media sites around the world to embed the show.
Simple embed code distribution helped enable an increase in reach by 46% from over 1,000 unique sites around the world.
A blog post on Stylist.co.uk with the embed code. The code is installed once and works for the lead up to the event, through the live show and into on demand. No code change needed from the blog, no refresh needed from users when the event goes live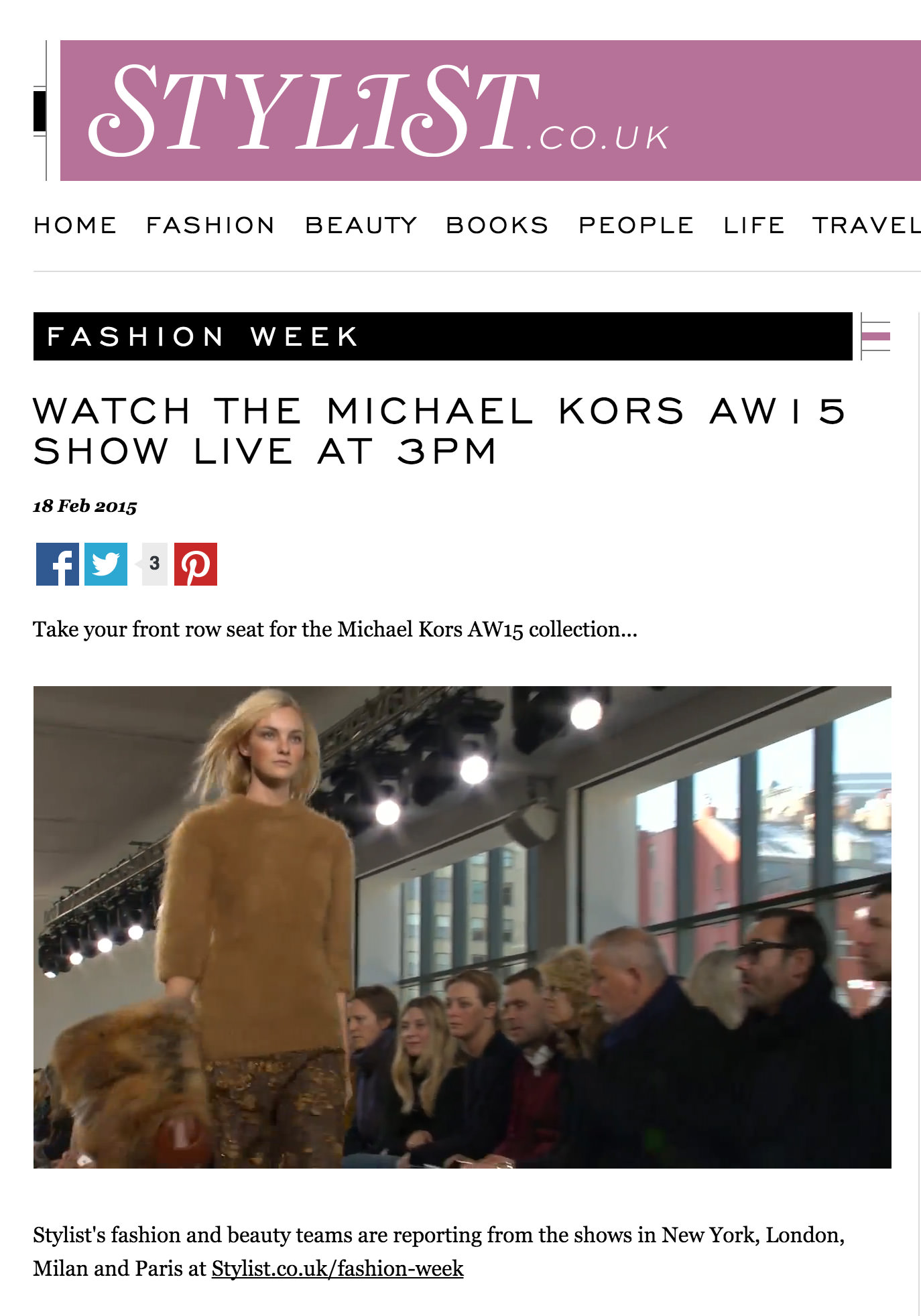 #ALLACCESSKORS Live & Social
During the live video stream, the custom Social Feed on the right showed realtime buzz on Twitter and Instagram.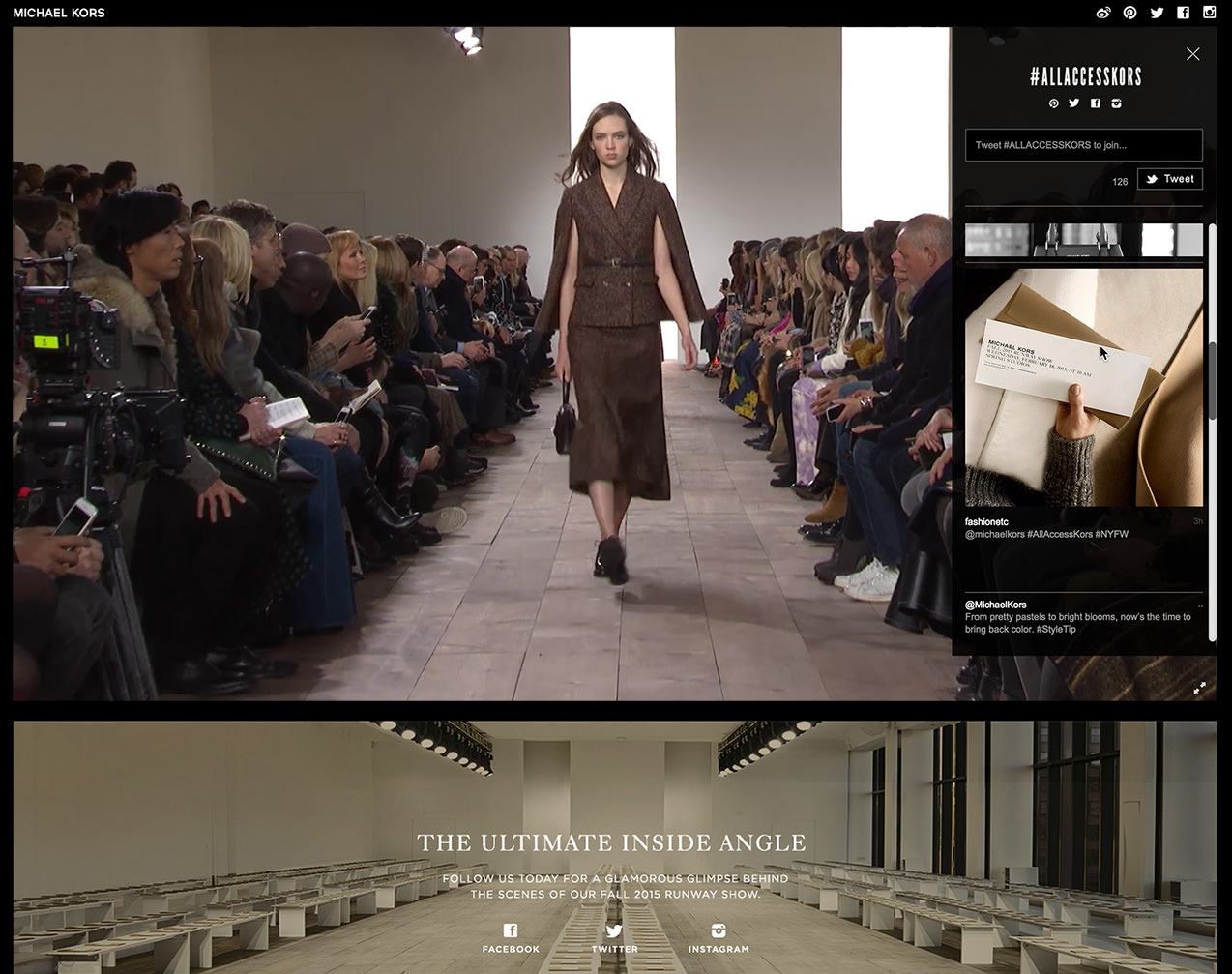 Details, details, details.
Following the show, BLive's Look Share widget is used to sync up photos from each look with the video. Detailed texture and head-to-toe photos are displayed below as each look walks the runway.
Each look is easily shareable on Facebook, Twitter & Pinterest. This interface also lets the user browse from look-to-look and jump around the video. All these actions are revealed in reports for the Michael Kors team, providing valuable data on the collection as a whole & each individual look. All broken down by geo region.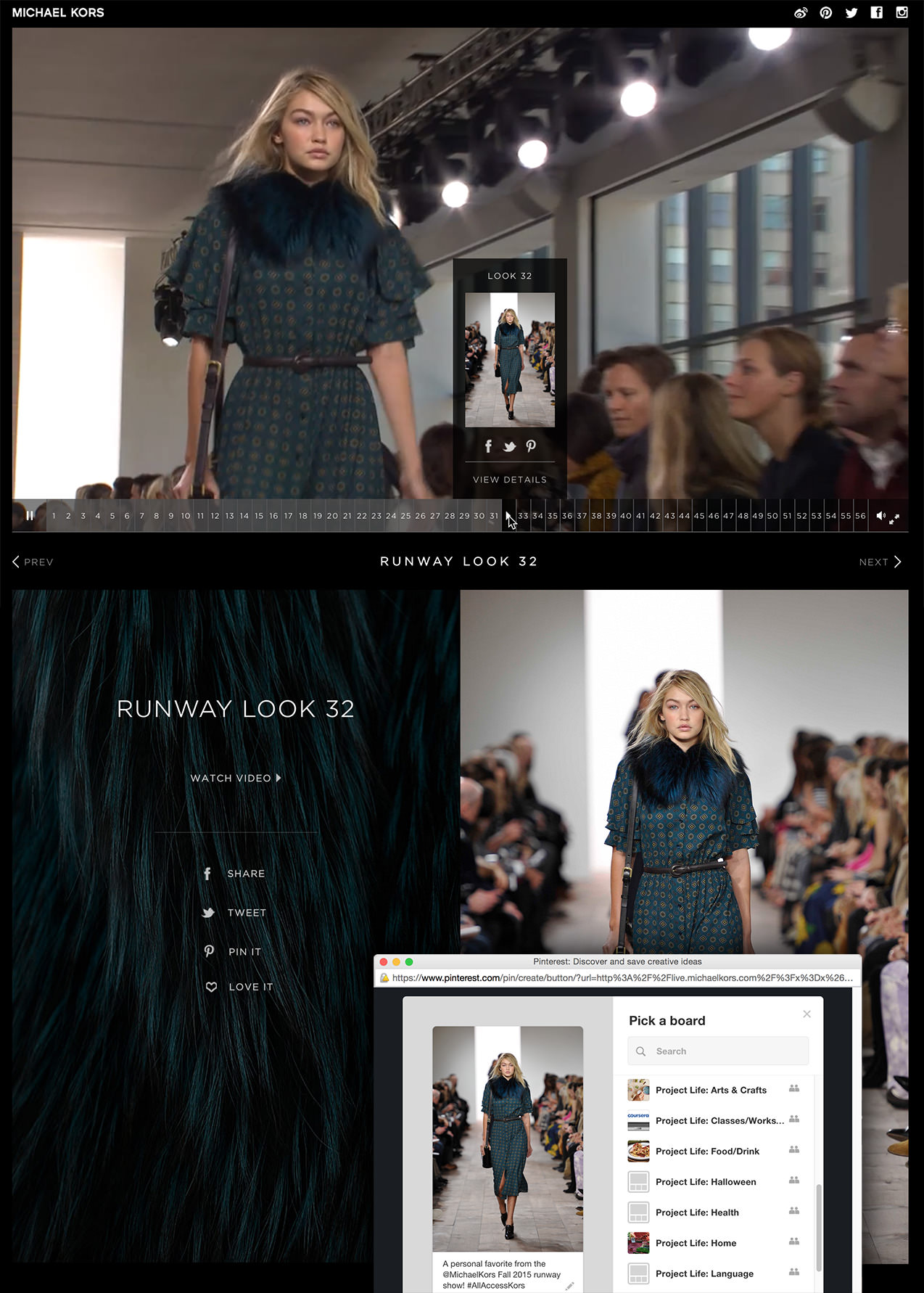 Further Connections
Our team worked with the Yahoo Style video team to ensure that the live video was available in the format they needed.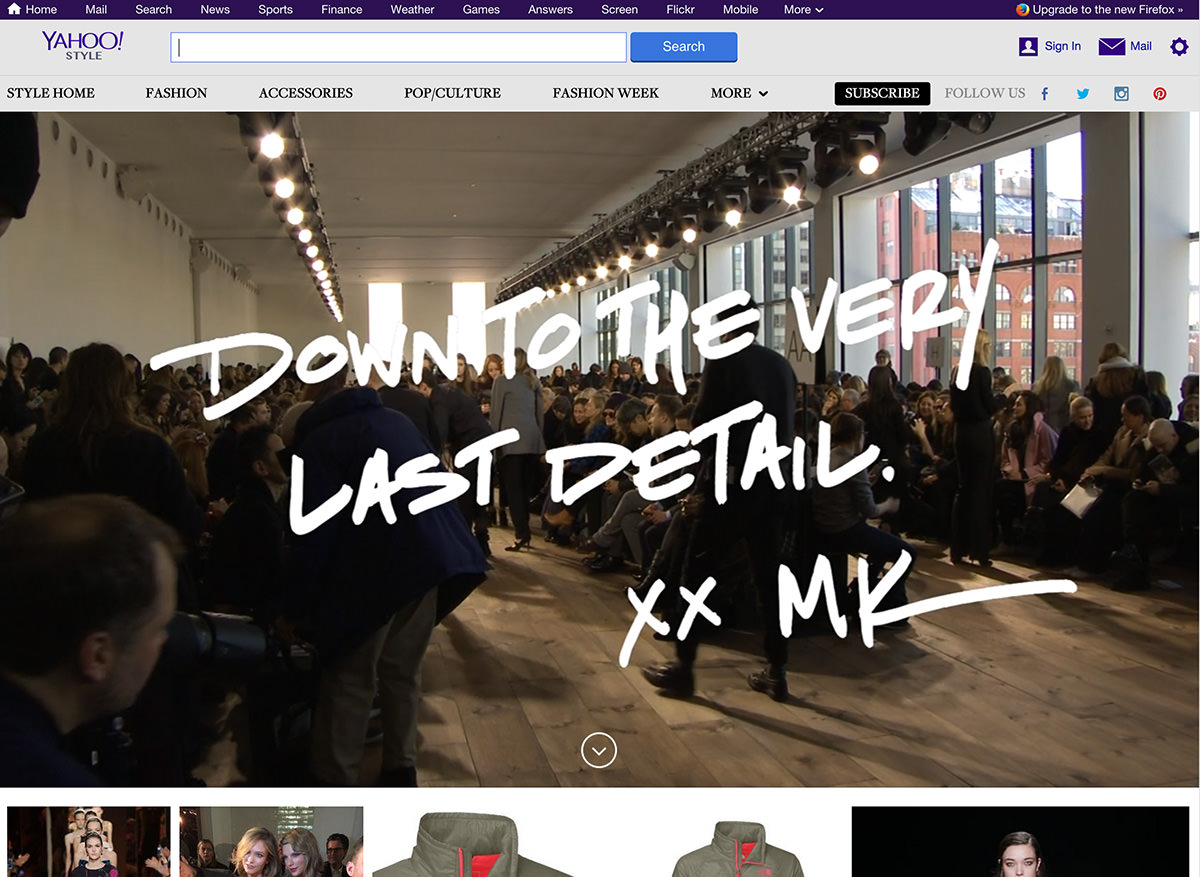 Always responsive
Every phase of the event, from the lead up, through the live show into video on demand - is always built responsively so it works well on mobile, tablets & desktops.