Calvin Klein Men's Spring 2016
Calvin Klein teamed up with BLive to bring reservable collection pieces to viewers, live as they walked the runway for the first time.
All hosted within an advanced embed, the full experience also included a custom social feed and a VOD looks interface. The exclusive reservable collection items were made available on the Calvin Klein install - as well as from the syndication version installed on media and blogs globally.
Full experience - simple install.
The full experience was hosted on the CK side with a simple one-line embed code, including the video, reservable item units and custom social feed.
The experience started a week ahead of show time, through the live streaming runway show with reservable items, into video on-demand -- all from the same embed code. No code change needed on CK side and no refresh required from viewers.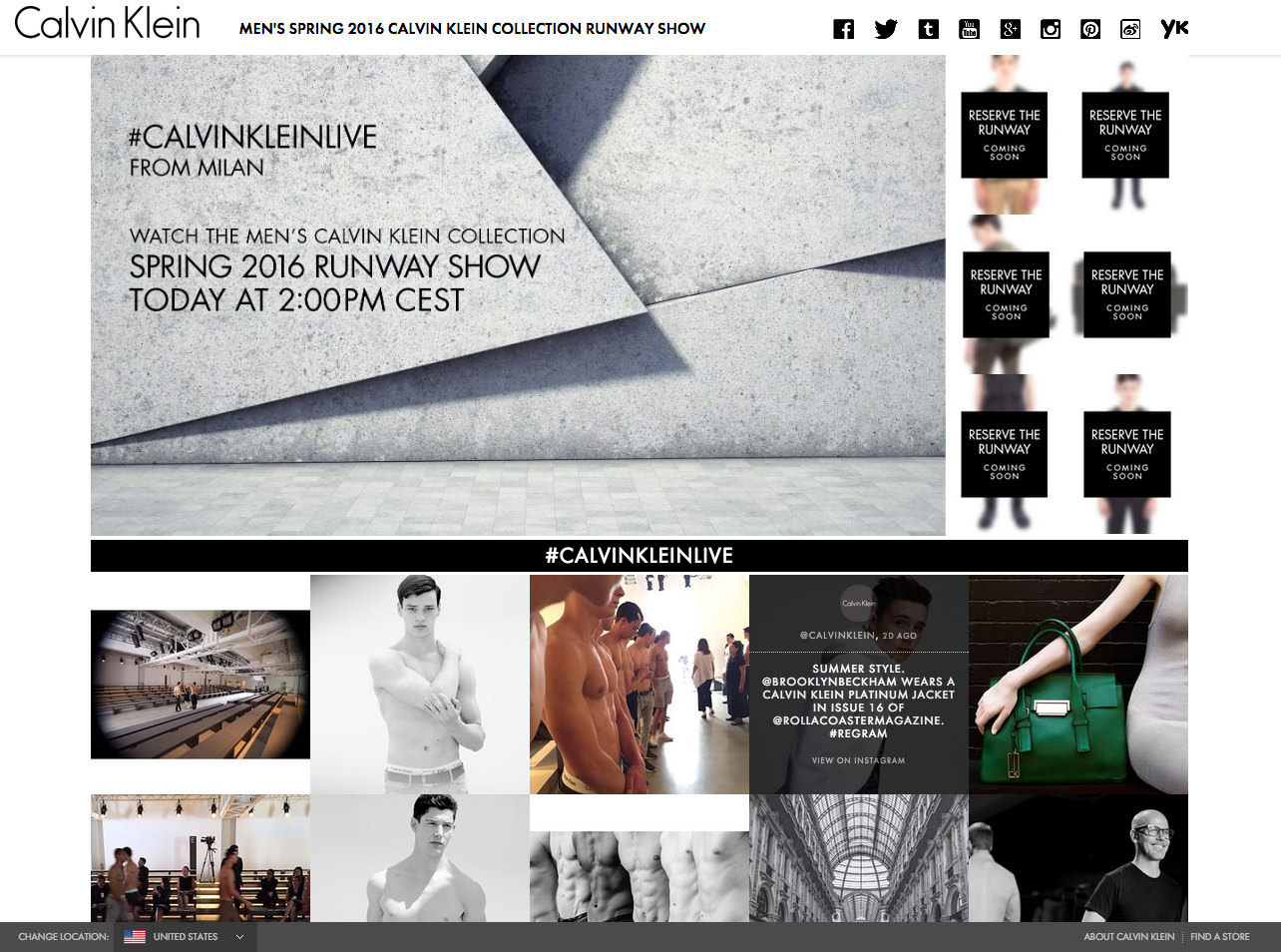 Reserve the Runway.
For the first time, Calvin Klein Collection items were available for reservation the moment they were revealed.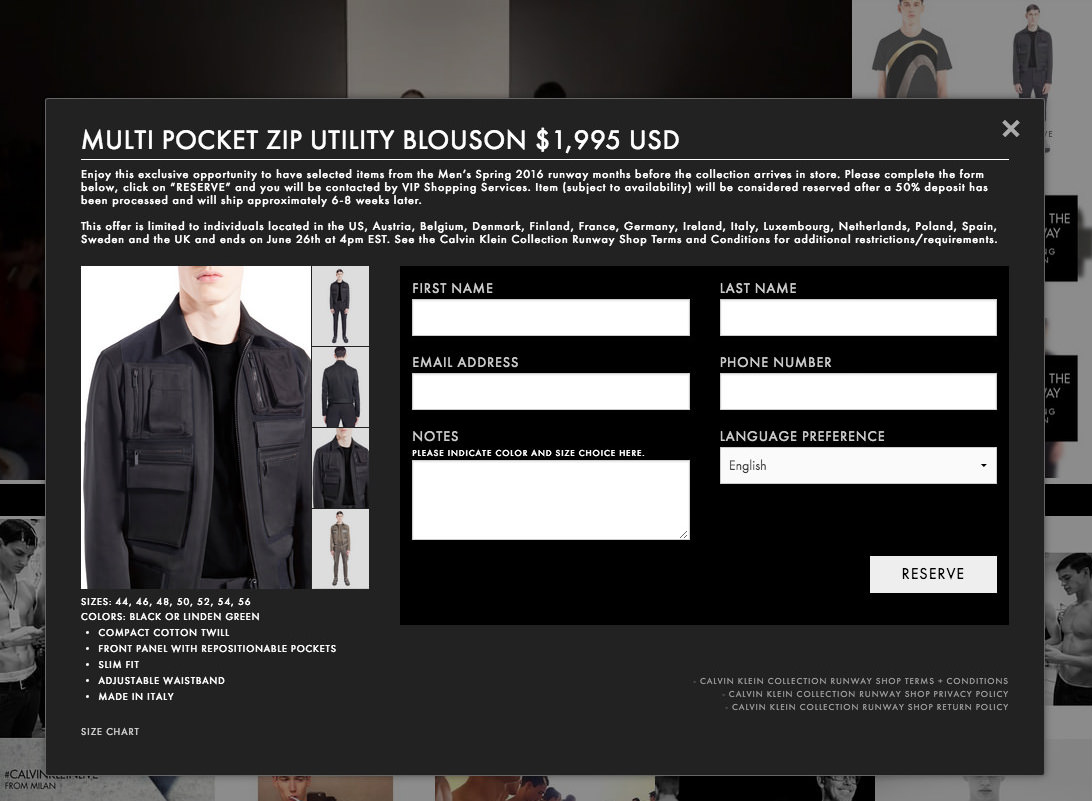 Syndicated Globally
Our simple one-line embed code allowed the full functionality of the event be embedded on blogs & media sites, worldwide.
Distribution viewers in the US & EU were able to reserve the exclusive items at the same time as those watching on the Calvin Klein website.
Distributing the embed code lead to a 170% increase in impressions for the event.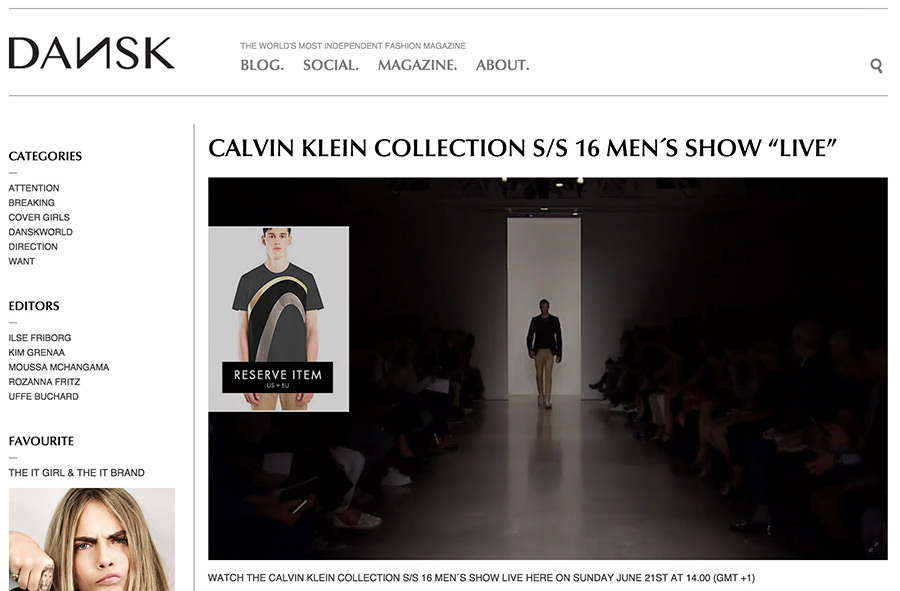 Shareable Looks Gallery + Video
After the reservable item availability window ended the interface changed to feature the full collection. An overlay on the video allows the viewer to browse the show by looks.
The gallery beneath the video lets the user quickly share their favorite looks out on Twitter, Facebook, Pinterest or Tumblr. The user may also 'play' the look which will jump directly to the part of the video when that look walks the runway.
These actions are collected in reports for the CK team which reveal valuable information about the collection & each look, all broken down by geo region.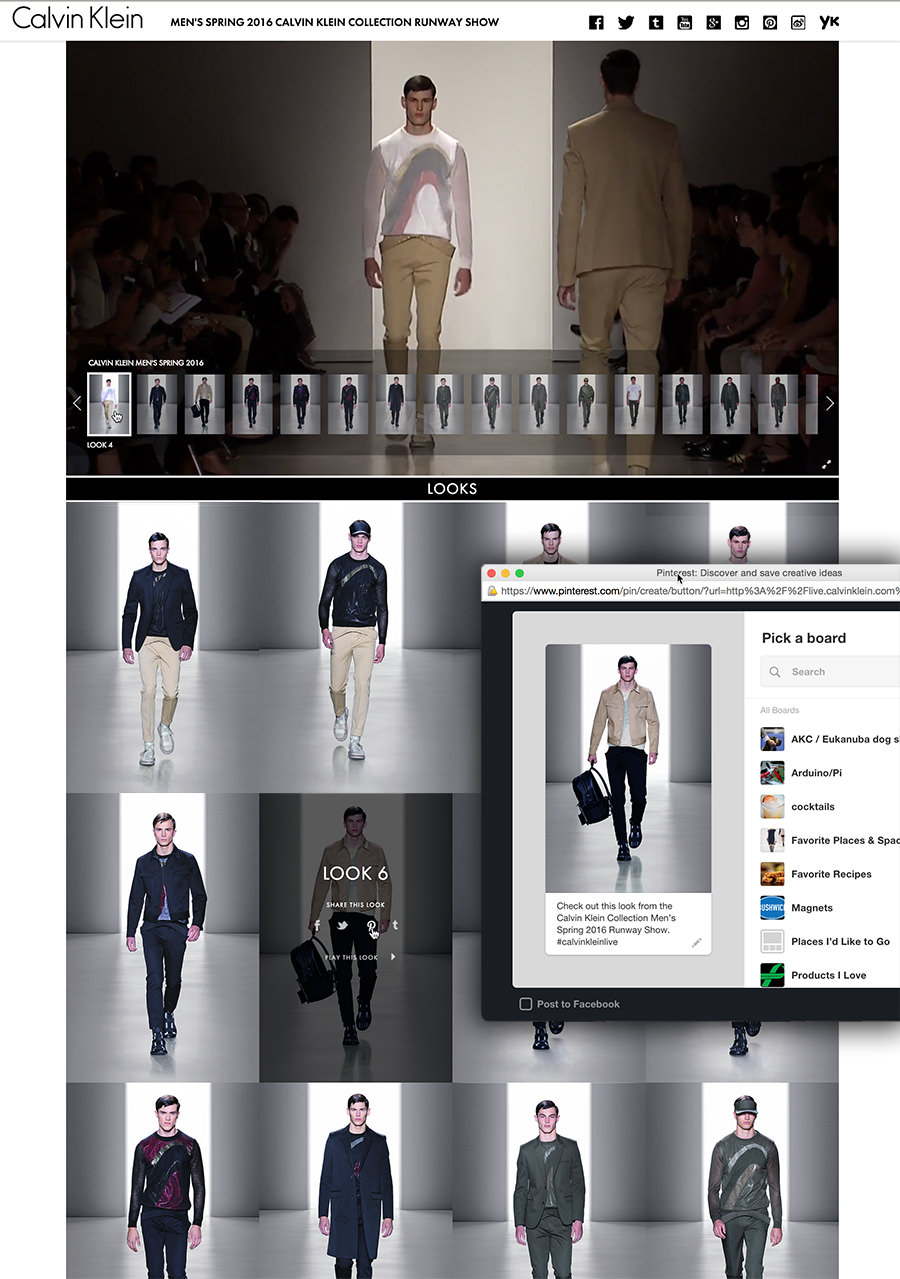 Always responsive
Every phase of the event, from the lead up, through the live show & reservable looks, into video on demand - is always built responsively so it works well on mobile, tablets & desktops.