#TOMMYNOW See Now Buy Now
For their carnival-themed runway show #TommyNow, Tommy Hilfiger called on BLive to fully realize their vision of a shoppable runway experience.
An advanced embed included live photography and live shopping functionality, offering users an attractive interface from which to instantly purchase their favorite looks and products. Widespread installation of BLive's one-line embed code resulted in viewership at global scale.
100+ products, 36 looks
BLive's Looks Widget included over 100+ products from 36 looks, each shoppable from the digital experience the moment models walked the runway.
Prior to the show, BLive coordinated asset delivery with Tommy Hilfiger to ensure rich product photography and detailed information about products would accompany each look as soon as it went live.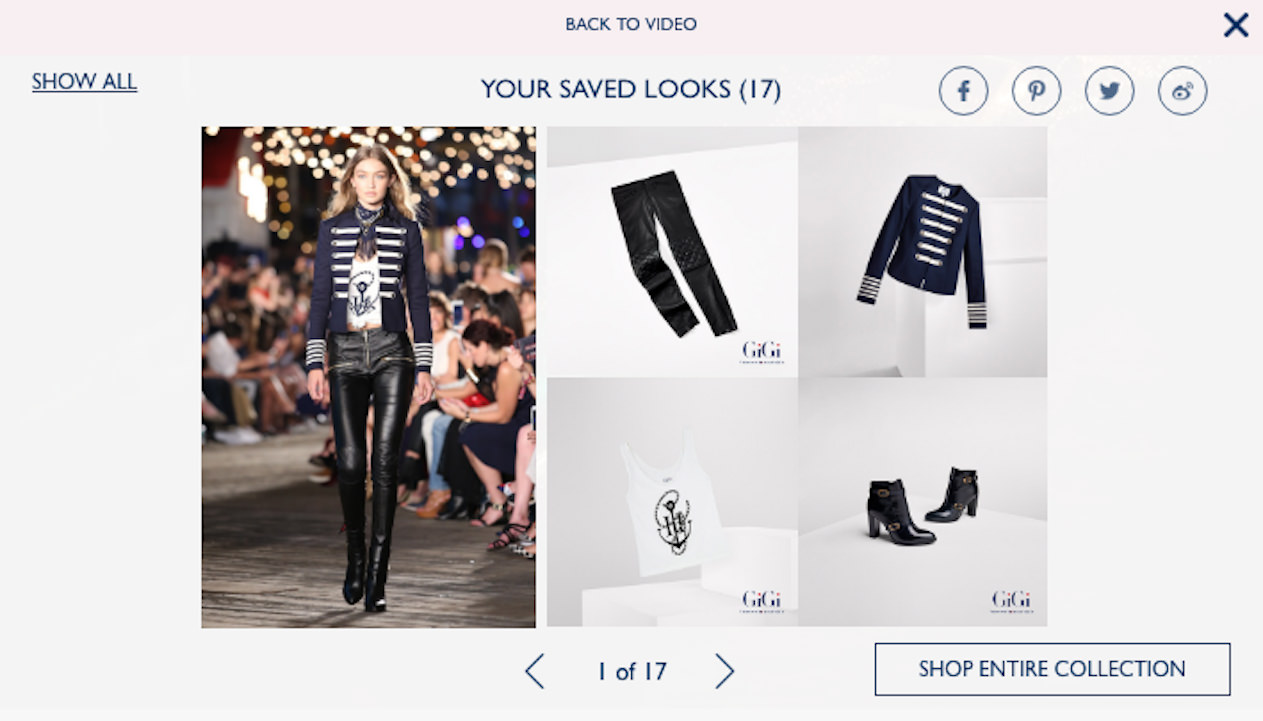 Instantly shoppable
Unobtrusive overlays allowed users to save their favorite looks as they watched the show, moving between the live video and the wishlist panel at their discretion.
Each saved product linked directly to its respective product page on the Tommy Hilfiger site, allowing users to show interest in a product, add it to a cart and complete the check-out process minutes after the look's debut. Within hours of the show, several looks from the TommyxGigi collection had sold out.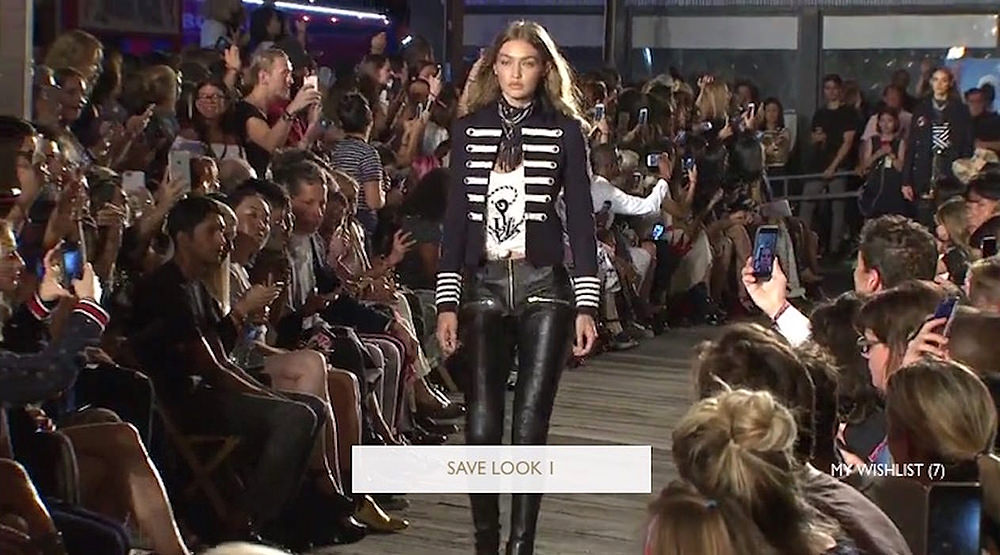 Shot and photographed live
In addition to capturing live video of the event, BLive also employed a live tethered photography workflow, allowing live photos of the runway models to appear alongside the live video.
By marrying live video with rich, high-definition photography, BLive was able to provide the best possible showcase of each product without sacrificing the immediacy of live video or the instant gratification of #TommyNow's see-now-buy-now format.
Easily and widely distributed
In addition to Tommy Hilfiger's network of sites, over 300+ sites installed BLive's embed of the event, with viewers in 100+ countries. Each distribution partner was able to display the embed by copy-and-pasting a single line of code.
By maintaining collection data with a cookie system, BLive was able to persist collections across all installations of the embed. A user who saved 3 looks on Vogue Italy's install would find the same saved products in her collection when later re-watching the event on Tommy Hilfiger's homepage.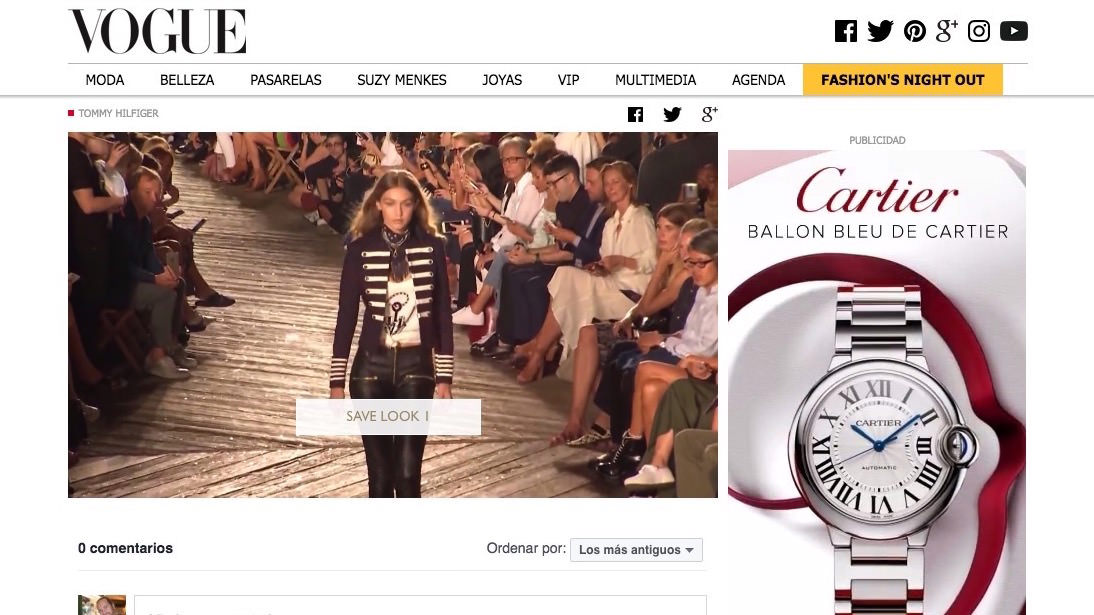 Tracked, analyzed and reported
BLive tracked viewer interest and engagement at a granular level throughout all phases of the show. Using this tracking data, BLive conducted an analysis on the popularity of individual looks and products and where in both the physical and digital world viewers watched the event.
BLive subsequently delivered this analytics data to Tommy Hilfiger in a readable, actionable report.